Greeting from the Professor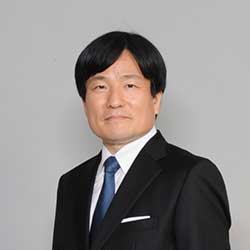 It is estimated that approximately 1 billion individuals worldwide grapple with mental illnesses, resulting in an annual economic loss ranging from 2 to 5 trillion dollars. This staggering figure is projected to escalate to $6 trillion by 2030. Regrettably, it is evident that not enough investment is being directed toward addressing this issue in any country (The Lancet Mental Health, 2020). It's been seven decades since WHO first declared, in 1956, that there is no physical health without mental health, yet the realization of this goal remains elusive. Conversely, our society is growing increasingly intricate, with the COVID-19 pandemic underscoring the substantial impact on vulnerable populations facing both mental and physical health challenges. Additionally, psychiatric issues related to abuse, bullying, and psychological trauma are intensifying, and the high incidence of suicide stands as a significant challenge in our nation. Furthermore, there is a growing need for collaboration between physical medicine, such as cancer treatment, perinatal and neonatal care, and emergency medicine, and advanced medical fields like transplantation, prenatal diagnosis, and gene therapy. In this evolving landscape, the role of psychiatry is expanding and diversifying.
The fundamental questions of what constitutes the human mind and how to address its afflictions remain unanswered. Through collaborative efforts with domestic and international researchers, we have been at the forefront of world-class basic research, employing the latest techniques in cognitive neuroscience. We are also actively promoting research aimed at comprehending and mitigating mental disorders by seeking to redefine them based on diverse biomarkers, thereby encompassing the varied clinical manifestations of these conditions. Our commitment extends to clinical research, focused on the development of improved intervention methods for individuals grappling with daily challenges caused by mental disorders. This encompasses the implementation of both established and cutting-edge clinical insights, the establishment of support networks, the restoration of functionality through psychiatric rehabilitation, the eradication of the stigma associated with mental disorders, and the promotion of public awareness. While diverse approaches to the pathophysiology of mental illness and support for those living with mental disorders exist, they are all equally indispensable, with a shared emphasis on respecting each area of expertise. Our sincere dedication is to address the complexities of mental illness and empathize with those compelled to navigate life with such conditions, as we engage in research and clinical practice to fulfill our given social mission from the perspective of our respective specialties.
The Department of Psychiatry at Nara Medical University serves as a flagship institution for psychiatric care in Nara Prefecture and its surrounding areas, offering the highest quality medical diagnosis and treatment for mental disorders. Our approach is holistic, with psychiatrists collaborating closely with nurses, clinical psychologists, occupational therapists, psychiatric social workers, and other professionals to deliver the best possible care. Moreover, we foster alliances with local medical facilities, welfare organizations, educational institutions, and other community entities to provide comprehensive support for the recovery and well-being of our patients. We also extend our support network through cooperation with local medical institutions, welfare services, and educational institutions. To cater to all stages of life, we have established specialized services, including a dedicated outpatient clinic led by child and adolescent psychiatrists to address mental health issues in childhood and adolescence, as well as support mental and physical development. Furthermore, we operate a specialized medical center for dementia care.
Beyond its role in mental healthcare, psychiatry forms the bedrock of fundamental principles and ethical values essential to the practice of medicine. As the sole department of psychiatry within a medical university in the prefecture, we are committed to educating future physicians, empowering them with the knowledge and skills to address healthcare challenges throughout all stages of life. Our educational framework extends beyond traditional classroom learning, aiming to cultivate a research-oriented mindset, allowing our students to address clinical questions and transition seamlessly to their next research endeavors. While we already have a diverse range of graduates from various universities making significant contributions within our department, we remain steadfast in providing an education that encourages genuine mastery of psychiatry and empowers graduates to chart their unique career paths, regardless of the university from which they graduated.
Takashi Okada, M.D., Ph.D.
Professor, Department of Psychiatry, Nara Medical University